Note Cards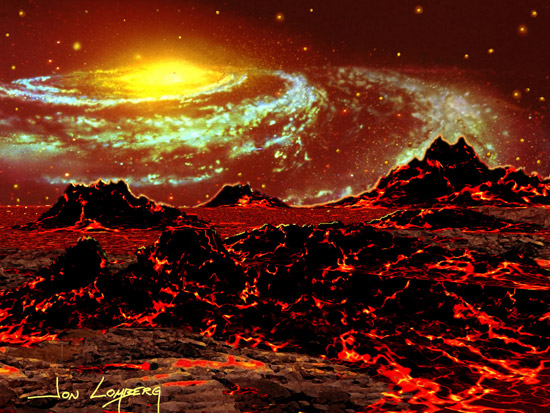 "Visions of the Galaxy 1":
Fires of Creation ©
In Hawaii we see ancient processes still at work creating new land on our planet. Similar volcanic activity has shaped our Moon, Mars and Venus, and is surely at work on billions of other planets in our Milky Way Galaxy. Lava terrain here can be used as a testing ground for spacecraft sent to explore these neighboring worlds.

All prices quoted in US dollars.
Copyright ©2013 Jon Lomberg. All Rights Reserved.