Giclee Print and Poster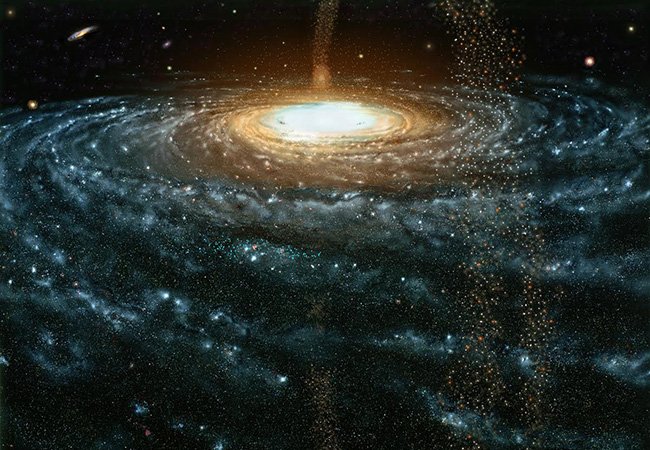 Portrait of the Milky Way Galaxy
Jon Lomberg's Portrait of the Milky Way is the most accurate view of our galaxy ever painted. Originally commissioned in 1992 by the Smithsonian Institution's National Air and Space Museum, the painting has now been revised and updated by the artist to include new discoveries such as the Kepler exoplanets . Comes with finder chart that identifies spiral arms, nebulae, exoplanets, globular clusters, and more.
Giclee Print
This title is available as a Giclee print. Giclee prints are digitally produced art, printed on canvas or paper using archival quality materials for many years of fade-free enjoyment. Paper offers a smooth finish while canvas is textured to appear similar to an actual painting. All Giclee prints are signed and have a minimum 2" white border on all sides.
Giclee print options:
Poster
This title is also available as a magnificent, glossy 39" x 25" poster, personally signed and dedicated by Jon Lomberg!. An unsigned version is available from Astronomy Magazine.
Enter your Dedication (up to 25 characters)

All prices quoted in US dollars.
Copyright ©2010 Jon Lomberg. All Rights Reserved.