Original Art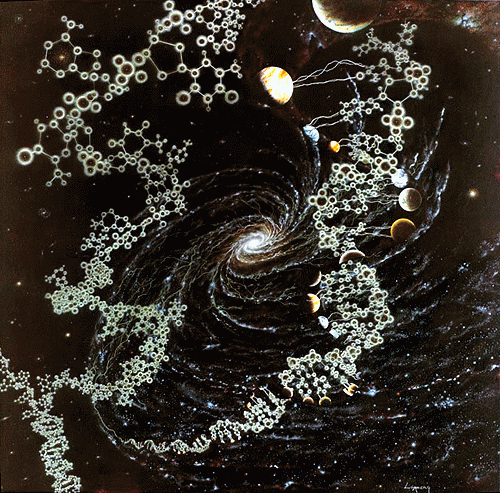 DNA Embraces the Planets
Also titled, "Interstellar Communication as a Genetic Activity". The artist's vision of the complex relationship between molecules, planets, and life. The double helix of DNA is shown unwinding and replicating as a system of planets linked by communication. The network of civiliations is envisioned as the Galaxy's DNA.
16" x 20", acrylic on illustration board. Framed in metal and glass with mat 20" x 26".
Signed by the artist.

All prices quoted in US dollars.
Copyright ©2010 Jon Lomberg. All Rights Reserved.