Original Art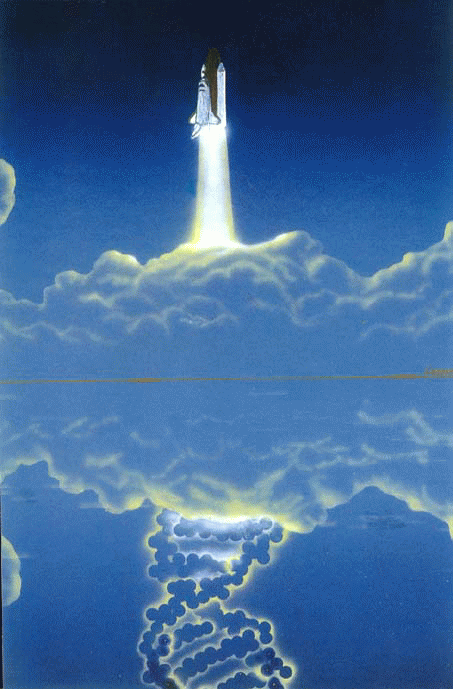 DNA Leaves the Planet
Commissioned by the Life Sciences Division of NASA in 1986 to illustrate a publication about their work. The artist imagines the lift-off of a Space Shuttle as symbolically and literally carrying Earth's DNA into space.
16" x 20", acrylic on illustration board. Framed in metal and glass with mat 20" x 26".
Signed by the artist.
To purchase this original art, the sales transaction must be processed manually. For assistance with placing your order, please contact us at lomberg@aloha.net.

All prices quoted in US dollars.
Copyright ©2010 Jon Lomberg. All Rights Reserved.