Original Art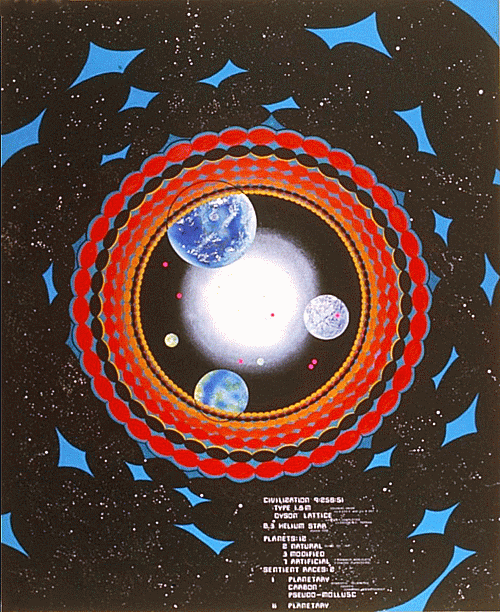 Dyson Lattice
This is the most ambitious painting of the Encyclopedia Galactica series by Jon Lomberg, with an elaborate caption co-written with Carl Sagan. See page 313 of the book, COSMOS, by Carl Sagan for other captions from this series. Full caption available on request.
30" x 40", mixed media on illustration board.
Signed by the artist.
To purchase this original art, the sales transaction must be processed manually. For assistance with placing your order, please contact us at lomberg@aloha.net.

All prices quoted in US dollars.
Copyright ©2010 Jon Lomberg. All Rights Reserved.