Original Art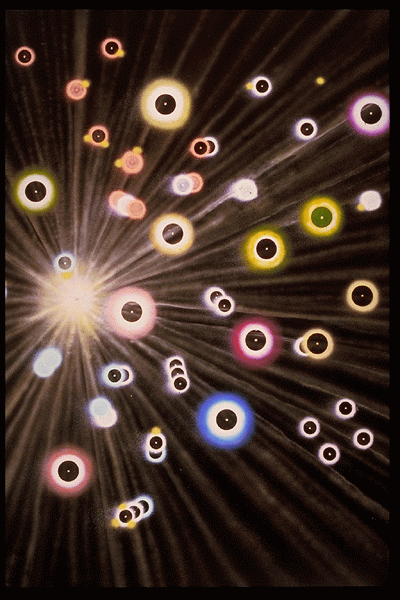 Molecules in Comet's Tail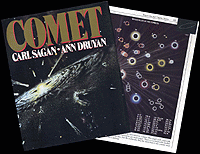 This print is from the original painting of the image that appears on page 149 of the book COMET, by Carl Sagan and Ann Druyan.
11.5" x 14.5", acrylic on coated black paper. Includes separate acetate overlay with white hand-lettered identification of all molecules.
Signed by the artist.
To purchase this original art, the sales transaction must be processed manually. For assistance with placing your order, please contact us at lomberg@aloha.net.

All prices quoted in US dollars.
Copyright ©2010 Jon Lomberg. All Rights Reserved.