Original Art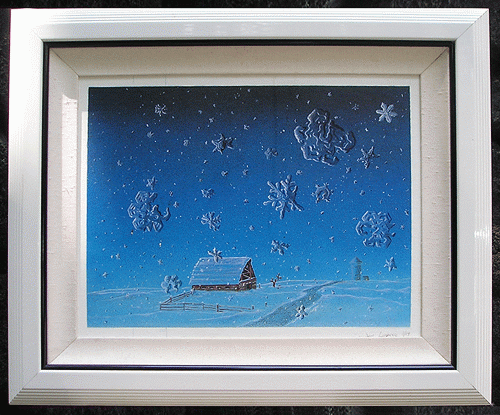 Nuclear Winter
Nuclear Winter is a piece done for the production of NUCLEUS, a never completed TV project of Carl Sagan's that dealt with various issues pertaining to nuclear weapons, the science that makes them possible, and the physical and political issues surrounding their possible use.
In this piece, Jon wanted to create a winter scene a la the old Courier and Ives prints, but with the snowflakes being the "broken and dirty snowflakes" symbolic of nuclear winter.
24" x 20", acrylic on canvas, framed in white lacquer.
Signed by the artist.
To purchase this original art, the sales transaction must be processed manually. For assistance with placing your order, please contact us at lomberg@aloha.net.

All prices quoted in US dollars.
Copyright ©2010 Jon Lomberg. All Rights Reserved.