Original Art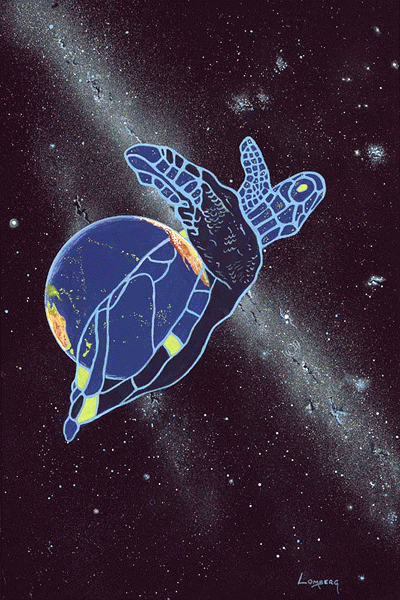 Pacific Space Turtle
In ancient Babylonian cosmology, the Earth was carried on the back of a turtle swimming through space. This metaphor is updated in this poetic image. Planet Earth moves through the Cosmos as gracefully as one of the sea turtles that the artist sees on his daily swims near his home in Hawaii. The Pacific half of our planet is shown, with the major island groups of Polynesia visible.
20" x 30", acrylic on canvas.
Signed by the artist.
To purchase this original art, the sales transaction must be processed manually. For assistance with placing your order, please contact us at lomberg@aloha.net.

All prices quoted in US dollars.
Copyright ©2010 Jon Lomberg. All Rights Reserved.