Giclee Prints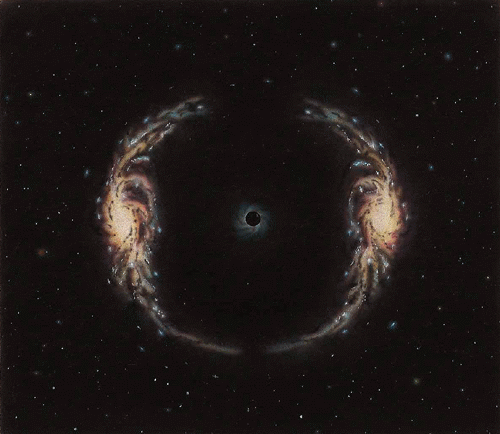 Gravitational Lensing No. 2
This is No. 2 in a series of three small paintings commissioned by Sky and Telescope magazine for an article about the phenomenon of gravitational lensing.
This title is available as a Giclee print. Giclee prints are digitally produced art, printed on canvas or paper using archival quality materials for many years of fade-free enjoyment. Paper offers a smooth finish while canvas is textured to appear similar to an actual painting. All Giclee prints are signed and have a minimum 2" white border on all sides.
Giclee print options:

All prices quoted in US dollars.
Copyright ©2010 Jon Lomberg. All Rights Reserved.