Note Cards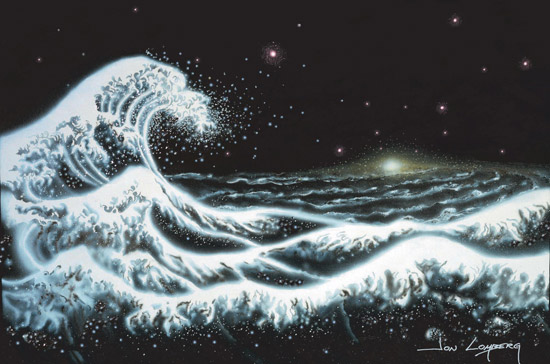 "Visions of the Galaxy 1":
Galactic Wave ©
Jon Lomberg pays homage to the great Japanese artist Katsushika Hokusai (1760-1849) who created a famous woodcut of a giant wave with Mt. Fuji seen on the horizon. Lomberg reinterprets this image in an astronomical context, showing the disk of the galaxy as a cresting wave spraying out young stars. The galactic center can be seen in the background, in the position Mt. Fuji occupies in the woodcut.

All prices quoted in US dollars.
Copyright ©2013 Jon Lomberg. All Rights Reserved.