Note Cards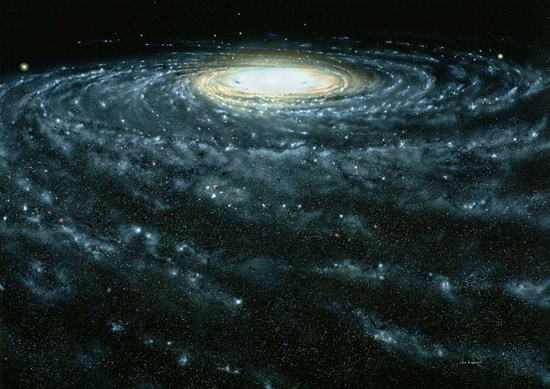 "Visions of the Galaxy 1":
Portrait of the Milky Way Galaxy ©
Portrait of the Milky Way is the most accurate view of our galaxy ever painted. Commissioned in 1991 by the Smithsonian National Air and Space Museum, it now appears in science centers worldwide and on NASA's Kepler Mission website as the best depiction of our galactic neighborhood.

All prices quoted in US dollars.
Copyright ©2013 Jon Lomberg. All Rights Reserved.